John Kerkhoff, an individual who wants to be known not for his riches, but for his philanthropic activities, is trying to make a difference by running a fundraising drive for cancer patients.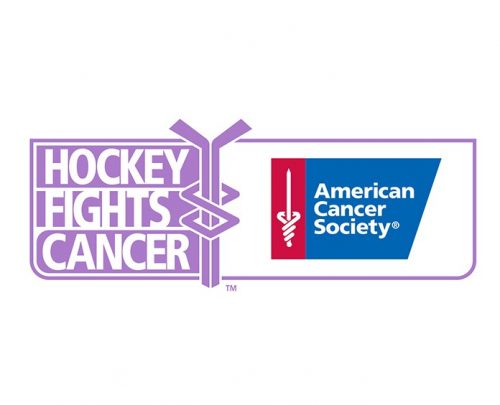 October 20, 2019 /PressReleaseAgency/ —
John Kerkhoff, a man who wants to intensify the battle against cancer, is now up against San Jose Sharks Martin Jones and Washington Capitals Braden Holtby, two ice hockey superstars, to raise funds for cancer patients. Hockey Fights Cancer, the fundraising drive launched by John Kerkhoff, aims to raise funds in a unique way. Whoever among the two ice hockey players makes the most saves during the month of October will contribute to the cause in a unique way. Fans of the ice hockey stars can join the fundraising drive easily. John has also pledged to donate .50 cents per minute for running the Army 10-Miler in Washington DC on October 13.
John, the individual who aims to fight cancer with everyone's help, recently made a few YouTube videos to raise awareness about the deadly disease. He told the local press that a tax-deductible donation can be made to the net-minder of the donor's choice. He urged the ice hockey fans, especially the ones who root for Martin Jones and Braden Holtby, to mention 'Team Jones' for the Sharks Foundation or "Team Holtby" for the Capitals Monumental Sports and Entertainment Foundation when they make their donations.
MSE Foundation and Shark Foundation are both fully recognized non-profit organizations that were created to give back to the community. John Kerkhoff said that if someone likes to make a tax-deductible donation to any of the two non-profits, they can just visit the respective websites of the organizations to start making a difference. Alternatively, they can send cheques to the registered addresses of the organizations. He also added that all donors will be provided with receipts and other sort of documents. Kerkhoff, who is also quite active on Twitter and other social media and video streaming channels, such as YouTube, is trying his best to make cancer care more affordable for people around the world.
"I can be reached through Twitter. People can also send me an email and I can guide them through the process. If somebody wants to check out my 10-mile run video, they can visit my YouTube page. Let's make this world a better place for cancer patients, together", he said.
About
John Kerkhoff is a good Samaritan trying to help people with cancer.
To know more, visit https://www.nhl.com/sharks/sharksfoundation/donations and/or https://www.monumentalfoundation.org/donate/
Twitter: @kerkhoff_john
Email: greatone4ever@yahoo.com
YouTube: https://www.youtube.com/channel/UC7EUo_0-1ysY-O5gDXb4dFg
Contact Info:
Name: Media Relations
Email: Send Email
Organization: John Kerkhoff
Website: https://www.nhl.com/sharks/sharksfoundation/donations